Ethiopia Guji Hambela Alaka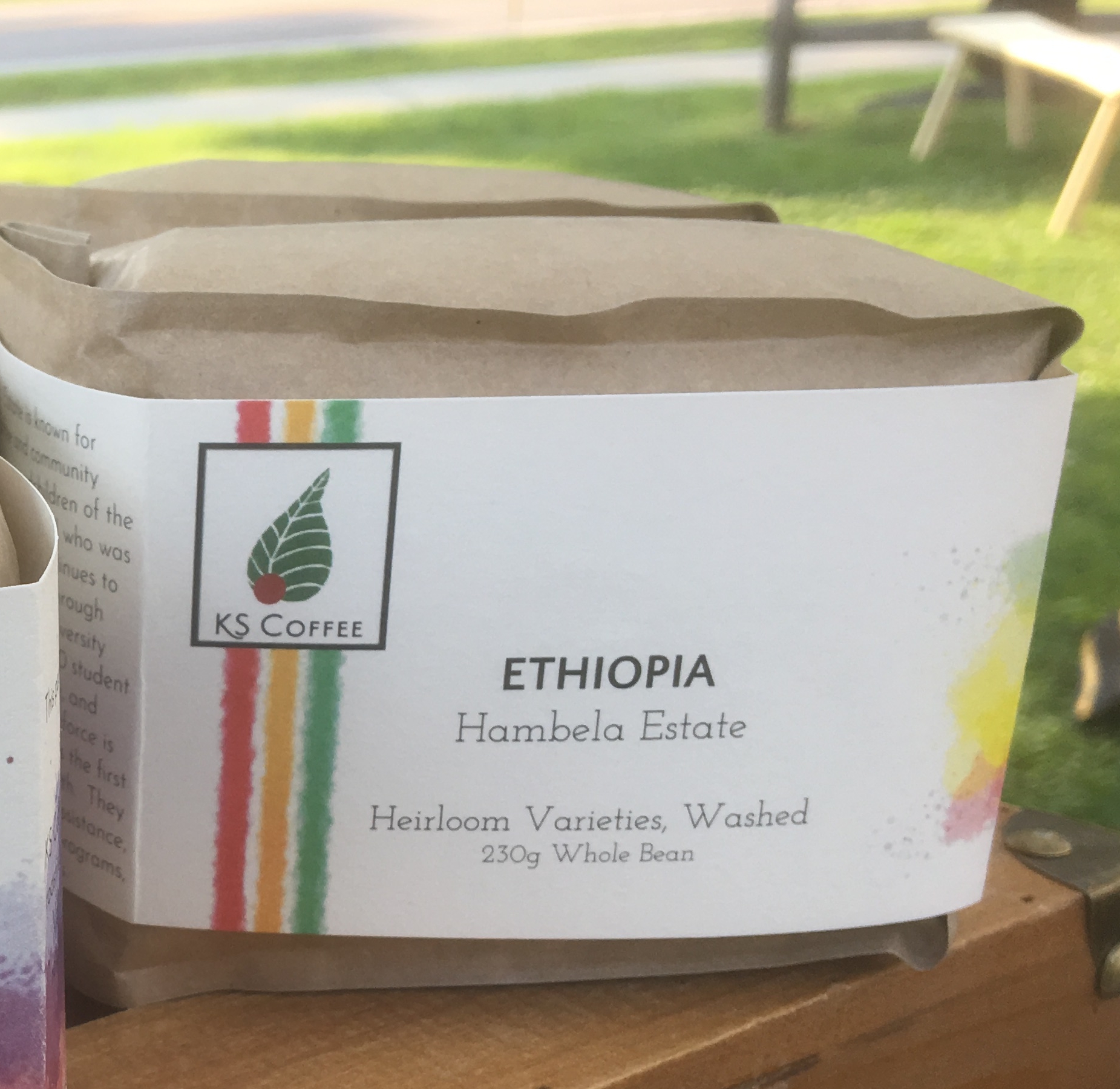 Ethiopia Guji Hambela Alaka
Roast Level: Light (approx. 47 on Agtron scale)
Varieties: Indigenous heirloom varieties
Process: Fully Washed
Farm: Hambela Estate
Region: Guji
Altitude: 1900-2200 meters
Harvest: 2018
Tasting Notes: Blackberry, cranberry, sage, bergamot, chocolate, slightly savory, yet sweet and smooth.
sold out
The Hambela estate farm, within the Hambela Wamena district of Guji is known for its exceptional coffee production and its community development programs.
The estate was part of a gift from the Ethiopian emperor to Muluemebet Emiru, the first African female pilot during WWII. The farm is currently run by her grandchildren, who have made efforts to strengthen their local community through employment and educational opportunities, university scholarship programs, the sponsorship of a 700 student elementary school, healthcare for their employees, and funding for the building of roads and community centers. Their workforce is composed of >70% women, and the estate was the first to partner with Grounds for Health. As part of their ever-expanding programs, access to technical assistance, modern farming equipment, and certification programs are made available to local farmers who are paid additional premiums based on quality.
This coffee is from the Alaka washing station on the Hambela estate. It is not a single variety, but a selection of heirloom varieties specific to the region, some of which are hybrids of wild-grown and cultivated coffees to boost disease/pest resilience. This coffee was washed, then dried on raised beds. Blackberry, spice , and sage aromas give way to cranberry, cedar, and chocolate in the cup. This coffee is slightly savory, with a sweet, smooth finish.
Transparency Note: This coffee was obtained through Royal Coffee NY. While we hope to create direct relationships with the farmers we get coffee from, that is not always possible, and we are grateful for our U.S. coffee importers.