I started KS Coffee in the summer of 2017, acquired my 3kg Mill City Roaster that fall, and actually started production roasting on it March 2018. I've been roasting and cupping since 2012 in different capacities for different companies, including sample roasting and product development. I am a certified Q Arabica grader, SCA Taster, and have extensive analytical chemistry experience in both the environmental field and in coffee.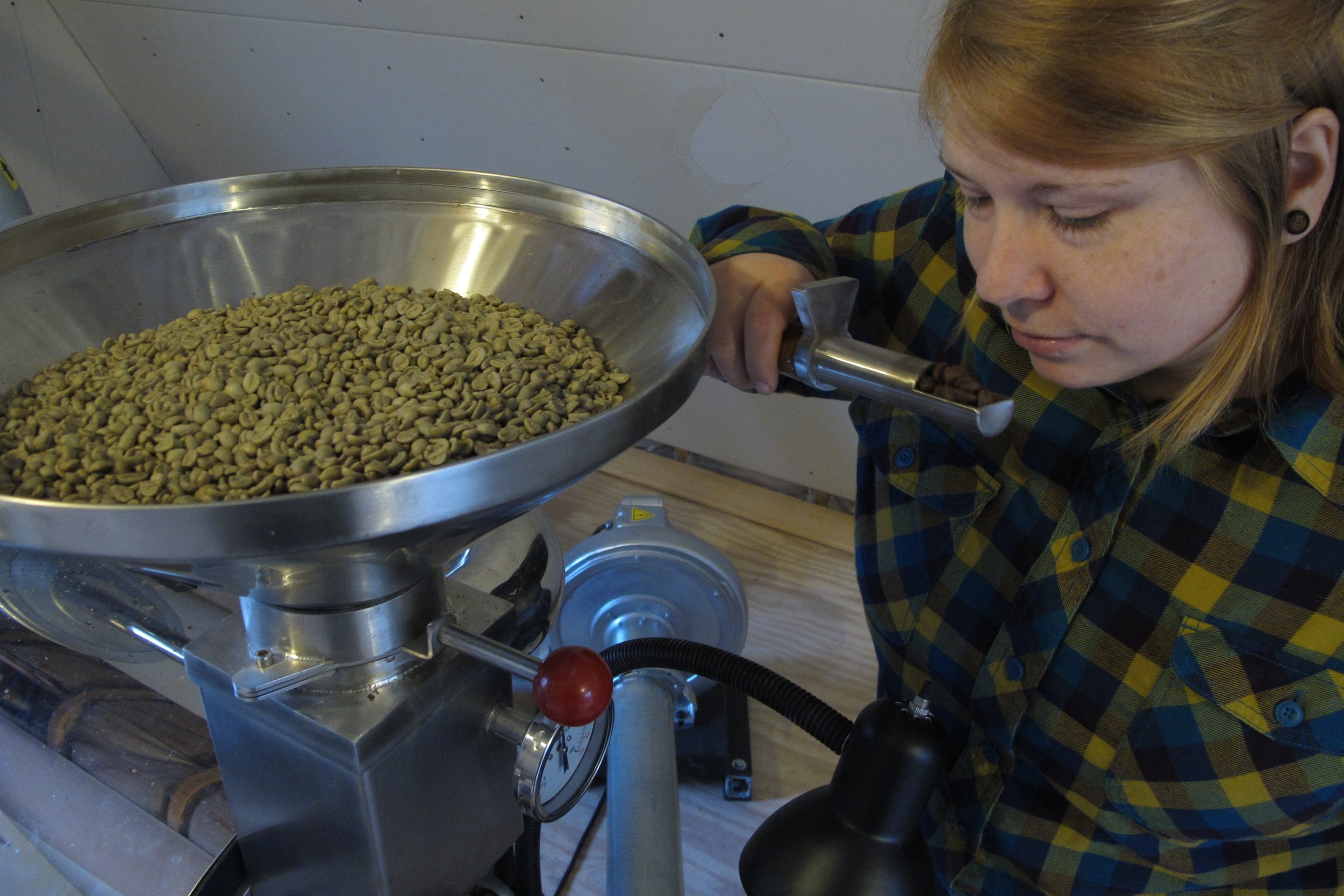 KS Coffee is my way of putting my ethos to work at something tangible. I am an environmentalist, passionate about science and art, sustainability, and creating meaningful relationships. Though I am roasting extremely small quantities, the coffees I do select are chosen from over a hundred coffees I sample and cup each year. My buying decisions are based on so many factors: the quality and complexity of aroma/flavor of the coffee, the environmental, gender and labor practices of the coffee producer/mill, the type of processing the coffee undergoes, certifications or awards, etc. While I still work with importers to obtain some of my coffees, I'm also working directly with producers/farmers who I've met through my travels to their farms or at the SCA trade shows. It is important to me that everyone along the supply chain benefits from our transaction, and that we as an industry continue to work toward increased transparency.
I have used my company to raise awareness of coffee quality and other coffee supply chain issues through educational events, to partner with folx in my local community on small projects, and to raise funds for coffee growers impacted by Volcan de Fuego in Guatemala. I also have upgraded my 250g (8oz.) retail packaging and serving consumables to be 100% compostable in a healthy backyard compost, which is both in line with my environmental views, and Vermont's 2020 requirement for all residents and businesses to compost all applicable waste. I am a firm believer that everything can always be improved upon.
Thank you for your interest in and support of KS Coffee. Please reach out if you have questions/feedback or wish to nerd out about coffee. May much love and great coffee come your way!
Cheers!
Karen Sauther
Proprietor & Roaster